"The Leading Edge of Dry Ice Blasting"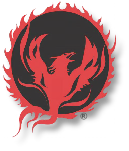 Basic care and maintenance of your dry ice blasting unit will help insure that you have years of trouble free use from your PHX-150 and/or PHX-200 Dry Ice Blast Cleaning System. Make sure you refer to the troubleshooting guide in your user manual for basic information and service on your equipment.
Spare parts for your blasting unit are extremely important to ensure minimal disruption of service and prevent costly equipment downtime.
A spare parts list should have accompanied your PHX Series Blaster when you purchased it. If you need parts, service or just help finding the right part - please contact us and one of our helpful service technicians will assist you.
For Support & Parts Contact us at: Telephone: (951) 278-2229


Dry Ice Blasting Maintenance
Maintenance for PHX Series Blasters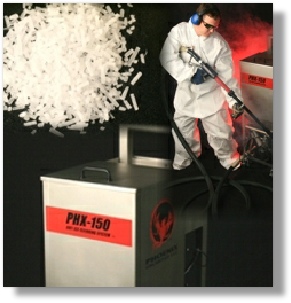 Customer service is our top priority. We here, at Phoenix Unlimited, understand that it is our customers that keep us in business. Our job is to make sure our equipment keeps you in business.

Support Basics for Phoenix PHX Series Blasters
Customer support and service are extremely important to us here at
Phoenix Unlimited LLC.
Our goal is to have every customer be a satisfied customer.
We have designed our PHX Series dry ice blasting equipment to be rugged, reliable and easy to use.
Should you have a question or problem please contact us and we will have one of our service technicians assist you.
If for some reason we are unable to assist you on the phone, we offer send in service on PHX Series blast cleaning units. Most systems can be turned around within 24-48 hours after receiving.
On site service is available in some areas, please contact us for more information.
For Support & Parts Contact us at: Telephone: (951) 278-2229
Or visit our Contact Page
Support for PHX Series Dry Ice Blasters
MAINTENANCE BASICS | Phoenix Unlimited LLC |
PHX Series Dry Ice Blasters